Post Views: 684 Original Upload Date: September 25, 2022 In this presentation Super Soldier Talk James Rink, Klanmother Karen MacDonald, And futurist Alfred Lambremont Webre; will give us some insight on what they see happening on the positive timeline and positive future for the USA and Earth. NEWSINSIDEOUT: https://newsinsideout.com/2022/09/nesara-gesara-top-secret-time-travel-a-positive-future-for-usa-and-earth-a-panel-with-supersoldiertalk-james-rink-klanmother-karen-macdonald-and-futurist-alfred-lambremont-webre/ Public Petition for an Earth Representative […]
I will be attending two conferences October 2022. First one is the biomed expo October 6-9 to do a presentation about my experiences as a super soldier as well as a presentation about the SSP. Penny Bradley, Joseph Powell are some of the speakers in this SSP community who will also be at this event. The venue is at the Alexis Park Resort in Las Vegas, Nevada. Get your tickets here. One day...
In Jean Charles Moyen's new documentary movie, Starseed Revelations 2, he presents for the first time physical evidence, eyewitness testimony, and scientific data corroborating his remarkable claims of advanced psychic abilities that led to him being recruited for a joint US French secret space program. Jean Charles had his first extraterrestrial contact experience in July 1973 at age 4 when his...
Original Upload Date: September 25, 2022 In this presentation Super Soldier Talk James Rink, Klanmother Karen MacDonald, And futurist Alfred Lambremont Webre; will give us some insight on what they see happening on the positive timeline and positive future for the USA and Earth. NEWSINSIDEOUT:...
Original Record Date: September 21, 2022 Bruce was a US Marine enhanced psychic cyborg sniper serving in the secretive black ops Wraith group in the northern polar regions of Mars for MARSOC which stands for the United States Marine Forces Special Operations Command from 2008 to 2017. Then for one year, he served in Hammerhead which is a secretive black op private military, where he was tasked...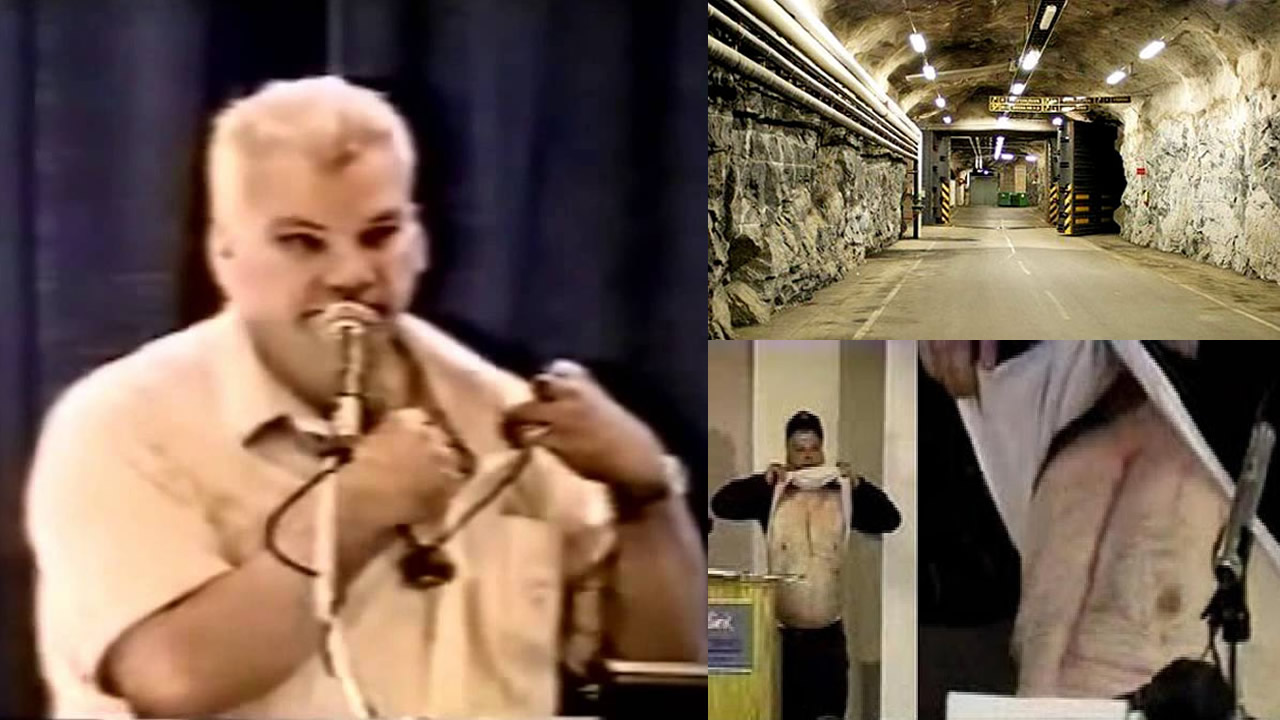 The video about the Denver airport and the underground complex was being investigated by info wars because Phil Schneider had brought another person down into the underground and they film it before Phil was murdered. Info wars as you recall did an interview with Okie and he more or less said super soldiers and time travel were fake. Phil father was part of the time travel experiments.  The time...
My original mother appears to be a 4th dimensional high vibrational ET from another universe. Her name is Vicki. I grew up in mansion in a very urban technologically advanced city on a breakaway planet in the Canis Major system which was controlled by Dark Fleet. The year is 2179 from our planet earths perspective, however, on this alternate reality, Planet Earth was destroyed in cataclysms....
by John Witberg and edited by Daniel Salla The topic of the Breakaway is a vast one. Their population currently stands at 9.6 trillion people, spread across thousands of planets within 3 galaxies, namely the Milky Way galaxy, Andromeda galaxy, and Pegasus galaxy. The Breakaway, as of 2022, is thousands of years old through time travel, though they organically began in the 1850s, Earth time....
The Philadelphia Experiment was an alleged event claimed to have been witnessed by an ex-merchant mariner named Carl M. Allen at the United States Navy's Philadelphia Naval Shipyard in Philadelphia, Pennsylvania, United States, during World War II, sometime around October 28, 1943. Allen described an experiment where the U.S. Navy attempted to render invisible the destroyer escort USS Eldridge...
Did the German forces possess technology that was at least 100 years ahead of the allies? After being captured, many top German scientists and psychiatrists admitted that an outside force assisted them, and that the ultimate mandate was to create "the most powerful weapon," UFO's. From the first jet aircraft and V-2 rocket encompassing incredible advancements in science and engineering, the...
An interview intended to provide an outline of the humans' expansion into space, from the characteristics of their colonies, to the collaboration with ETs and the use of time travel to supplement their populations. It also delves into the history of the Earth, its main claimants, humanity's place in the multiverse and the Earth's upcoming clean-up. Apollymi's most recent interview:...
Original Recording Date: May 5, 2022 Jodi and Johan are a couple who have extensive background experiences in the SSP. In this video they will be sharing modalities such as SIA and QHHT which they use to help SSP veterans integrate trauma and recover suppressed memories. They will also be sharing some of their memories in the SSP. Jodi Reynosa was a news anchor and pharmaceutical sales rep in...
In this Spiritual Journey of Forgiveness ™ hypnosis session, my client explains her mission as a soldier to save Mars, the agenda of the reptilian and greys on Venus and Earth, and her abductions. She visits a lifetime in the 1920's and then explains the birth of her soul and mission to earth. Alba Weinman is a certified Clinical and Transpersonal Hypnotherapist for those on the path of...
Ted Loman's UFO AZ Talks Series (Rare Archived Show) - Researcher Al Bielek ( 1927 – 2011) reveals some of the most inner details of a secret Naval experiment that produced far more than the Navy could ever imagine. Such experiments have continued but we first came to hear about this particular one through the name 'The Philadelphia Project'. Courtesy of UAMN TV
Original Record Date: May 5, 2022 Laura Eisenhower is the great granddaughter of President Eisenhower. Today she will be sharing more about the direction of the disclosure movement, her family's involvement, and the exopolitical implications of Ike's Force to help reel in the military industrial complex. Laura's website is: http://www.cosmicgaia.org Be sure to subscribe to this channel and on...
Original Record Date: May 5, 2022 Scott recalls how as a child, he was groomed by black hooded robe beings to enter into the military and CIA secret space program service. Later in life, when he refused to cooperate, he was forced to serve as a cyborg super soldier on Mars. Listen in as Scott recalls a seven-layer underground facility where he was shown cages of children, clones, hybrids by guys...