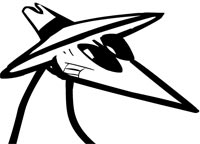 911 – 4/27/17
Dr. Steve Pieczenik in a recent interview on the "Q" Files show with Steve Quayle exposed 911 as a "Standown" or a False Flag in Intelligence parlance just like FDR's Pearl Harbor.
Roosevelt knew that the Japanese were coming because intelligence had cracked the Japs "Purple Code" 6 weeks before December 7th, 1941.
This 45 year intelligence operative stated openly that those responsible for 911 are George W. Bush…Condelezza Rice…Donald Rumsfeld…Dick Cheney…Paul Wolfiwitz…Richard Pearl…Z. Halazad…D. Fife and Sandy Berger.
What we Americans have is a corrupted republic manipulated by Capitalist Preditors and Psychopaths who have bought off and infiltrated many facets of American life who protect themselves through secret societies, sexual blackmail, death threats and lies on a grand scale.
Americans spend their lifetimes working in a manipulated system of debt and after earning one or two million of these fake dollars wind up with little to show for it.
They don't really own their homes or vehicles and are dumbed down and scammed by politicians, media, schools, religions, bankers and courts that are really beholding to the British Empire and the Satanist Vatican Pedophiles.

________________

Process – 4/27/17
The Pentagon has completed its temporary take over of the U.S. Government and is increasing its war against the "Deep State" CIA and NAZIS.
These are the factions who killed JFK and began their long term takeover and ruination of America under Bush, Clinton and Obama.
Notice that Trump has hired many Military Generals to help him defeat this cabal which is being financially starved by the world who found out their long term plan to infiltrate and take over America and kill 90% of Humanity as part of a secret Vatican Program to restore the Roman Empire under the title of the New World Order.
If you weren't sure what was going on, which was hard for many to figure out, this is what it is all about.