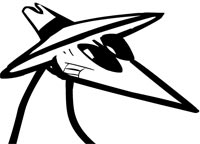 Sunday, January 1, 2017 11:05 PM
__
Info 1/1/17
__
The United Nations has voted unanimously to stop the middle east war by agreeing to a cease fire and begin total peace throughout that region.
A Pro Arab union is now a balance to the Pro Israeli union.
Israel will pull back to the 1967 borders in this agreement to stop all wars planet wise.
This is an historic event which satisfies the Chinese Elders and paves the way for the revaluation of all world currencies to the surprise of the many currency holders and Gurus who did not understand that the real holdup of the RV was this agreement demanded by the Chinese Elders before any world currency reset would be allowed.
Israel is now surrounded and must conform to this agreement or the information regarding 911 will surface and Netanyahu Khazarian Zionists, the Mossad, and Saudi Arabian roles will be revealed to the populace of America who already suspect these nations participation.
All along Obama has been protecting Israel interests in order to get this agreement approved.
There will now be real peace in the middle east and on the planet.
This is possibly one reason why most of the Aircraft carrier fleet is in port except one ship.
On January 6th, Paul Ryan and General Joseph Dunford will come into focus and Gesara, prosperity, and wealth will flow to many nations and their populaces.
Both Israel and America are considering leaving the U.N. for various reasons.
The military is moving rockets down to the Mexican border in an operation to stop the Drug smuggling once and for all.
Buffalo Airlines has been bringing in drugs to the U.S. and will be stopped.
The remaining underground bases that operate the HAARP Weather system in San Diego, Hawaii, and Coos Bay Oregon will be neutralized soon.
2017 will truly see amazing things and reveal to the people the truths hidden from them for many long years.