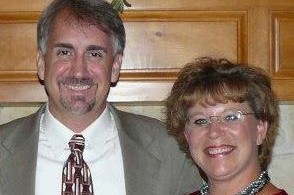 From Lisa: 
"It's really hard for me to bring attention to this situation, but it is what it is…right!?
I know Stan is innocent of these horrible charges, and He does have a great Public Defender working hard for him. In the event of raising enough money, he could hire an attorney. Until that time, we put Stan's fate in the hands of his very capable Public Defender with positive energy and gratitude!
I just have to say, my pride is a bit bruised, I don't like asking for help. i would rather be giving than begging for handouts. However… my spirit still soars, because I know we have helped many people by sharing our story of abduction and contact…
Because our income is less than $1,000 a month Stan qualified for assistance from the Public Defenders Office. We live on his SSDI income and the measly $250.00 book royalty income. (writers make no money off of books!) That is the truth, as sad and embarrasing as it is. Our supplemental income prior to this legal fiasco came from speaking engagements and book sales at these events, which we can not do right now.
If you would prefer to donate for medical ( Stan's February attack) or personal support we would appreciate that as well. I added a donate button to my website www.lisaromanek.com
Much love and many blessings to you all.
Lisa
lisaromanek.com"
Stan and his family appreciate your support and donations!
Many of you know Stan and his wife, Lisa, from their experiences over the last 14 years. Anyone who knows Stan also knows that the charges against him are the result of over a decade of harrassment including harrassing phone calls, break-ins and computer hacking. 
Before his experiences began in 2000, Stan led a very eclectic career as an olympic cyclist, fashion designer, graphic artist, and a Native American flutist. In more recent years, Stan has been a loving step-father to Lisa's three children.
Stan will have his day in court, but until then, his legal defense will be costly, to say the least. More detailed information to come.
Please Help Stan!