Original Record Date: October 21, 2021 Elena Danaan is a contactee, author, archeologist, and emissary of the Galactic Federation of the Worlds' who welcomed her after her rescue her from an abduction by the Zeta Reticuli greys. Elena gives us her insight on the state of our planet's liberation
Original Record Date: October 21, 2021 Elena Danaan is a contactee, author, archeologist, and emissary of the Galactic Federation of the Worlds' who welcomed her after her rescue her from an abduction by the Zeta Reticuli greys. Elena gives us her insight on the state of our planet's liberation
James Rink's presentation at the Secret Space Conference – 5/3/22 JOURNEY TO TRUTH 2023 CONFERENCE – May 22 – 25 Grafton, Illinois Get your ticket today! https://www.journeytotruthcon.com/ Subscribe to our Patreon for Webinars and Bonus Content: https://www.patreon.com/j2tpodcast James Rink is a meditation practitioner, researcher, author, and video producer. Through
Original Record Date: April 27, 2023 Collin and James share some updates and regression remote viewing notes pertaining to the super soldier community. Colin is a super soldier, remote viewer, precognitive and clairaudient. James Rink met Colin in the SSP at the 500 room The Marketer Retreat Hotel on
Original Upload Date: April 25, 2023 Super Soldier Agent Jimmy Paine, aka Dallas was in the secret space program from 1959 to 1996. During this time, he was a shuttle craft pilot for the Tall White warriors at Area 51 and participated in time travel missions with the Montauk
Original Record Date: February 21, 2023 Sean Callahan teaches us about some alternative medical technology options that are available now including; Gans, Tensor Rings, MWO Oscillators, Rife frequencies, Wave Watch, Terahertz Wands, silver thread earthing grounding pads, Plasma Fire Energy Spheres. To learn more about these technologies please visit
Original Record Date: October 21, 2021 Elena Danaan is a contactee, author, archeologist, and emissary of the Galactic Federation of the Worlds' who welcomed her after her rescue her from an abduction by the Zeta Reticuli greys. Elena gives us her insight on the state of our planet's liberation
James Rink's presentation at the Secret Space Conference – 5/3/22 JOURNEY TO TRUTH 2023 CONFERENCE – May 22 – 25 Grafton, Illinois Get your ticket today! https://www.journeytotruthcon.com/ Subscribe to our Patreon for Webinars and Bonus Content: https://www.patreon.com/j2tpodcast James Rink is a meditation practitioner, researcher, author, and video producer. Through
Original Record Date: April 27, 2023 Collin and James share some updates and regression remote viewing notes pertaining to the super soldier community. Colin is a super soldier, remote viewer, precognitive and clairaudient. James Rink met Colin in the SSP at the 500 room The Marketer Retreat Hotel on
Original Upload Date: April 25, 2023 Super Soldier Agent Jimmy Paine, aka Dallas was in the secret space program from 1959 to 1996. During this time, he was a shuttle craft pilot for the Tall White warriors at Area 51 and participated in time travel missions with the Montauk
Original Record Date: February 21, 2023 Sean Callahan teaches us about some alternative medical technology options that are available now including; Gans, Tensor Rings, MWO Oscillators, Rife frequencies, Wave Watch, Terahertz Wands, silver thread earthing grounding pads, Plasma Fire Energy Spheres. To learn more about these technologies please visit
This post is being blocked on the internet. Its a eye opening read Testimony of Jessie Mane Czebotar l)I(Jessic Marie Czebotar)sWOm underthe pains and penalty ofpellη 「claim the following facts to be the truth. And thatl am ofage,ofsound IIllnd,and competcnt to putthese facts upon the record. 2)I would like to submit upon the record the involvement ofCathedral ofSt.Peter located in Rockford,IL...
John W. offers a 1st hand account of the notorious, but difficult to track down Project Looking Glass, dealing primarily with supervision and manipulation of the branches of our timeline. In part 1, he briefly summarizes its history and vision, the path that led him there, the function and capability of the holographic projector, and finally, compares the most popular Looking Glass leaks with...
@UAMNTV Courtesy of Contact in the Desert (archived lecture) re-published by request from our subscribers - Most of Antarctica has been covered with vast layers of ice ranging from 1 to 3 miles deep. And yet, military whistleblowers tell Linda they have been on missions to investigate vast acres of ancient, alien archaeology beneath the thick Antarctic ice. Are the structures older than 33...
Original Record Date: October 21, 2021 Elena Danaan is a contactee, author, archeologist, and emissary of the Galactic Federation of the Worlds' who welcomed her after her rescue her from an abduction by the Zeta Reticuli greys. Elena gives us her insight on the state of our planet's liberation from the cabal and negative ET groups. Elena will be sharing more about the science military research...
James Rink's presentation at the Secret Space Conference - 5/3/22 JOURNEY TO TRUTH 2023 CONFERENCE - May 22 - 25 Grafton, Illinois Get your ticket today! https://www.journeytotruthcon.com/ Subscribe to our Patreon for Webinars and Bonus Content: https://www.patreon.com/j2tpodcast James Rink is a meditation practitioner, researcher, author, and video producer. Through his Super Soldier Talk...
No one I know has caught on to this book. This tells me they do not have enough knowledge as they do not understand the etheric plane, the astral plane or the mental plane. This reveals a vastly greater damage from the vax, the majority is on the other side and NOT the physical death. Holy Cow! The physical effects while incarnate are bad, but next to nothing compared to the astral damage. The...
The Negumak are a powerful insectoid species that are the ancient enemies of the Draconian Reptilian Empire that have long interfered in human affairs. Reclusive and mysterious, the Negumak have long been courted by the Galactic Federation of Worlds to join their growing alliance against the Draconians and the latter's Orion Gray (Nebu) allies in an ongoing galactic-wide conflict. In her 2021...
John and I speculated about the potential reality of what is referred to as "The Upside Down" in Stranger Things. We also discussed the THX-1138-like underground facilities that house copies of people and it's newest pop culture depiction in the movie "US". These movies seem to be imitating a place I have been to- a very dark place. Is the darkness we see permeating into our reality being...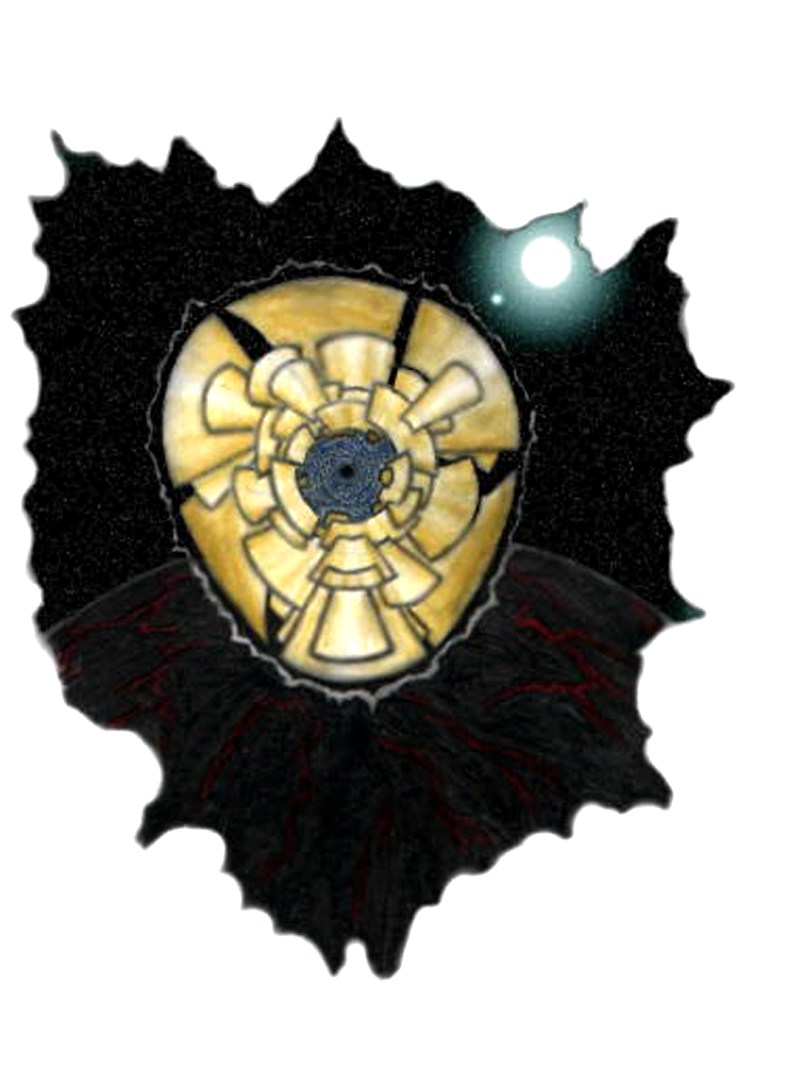 Submitted by Parekura I go by Parekura. I am 43 years old. I decided to contact James on his Super Soldier Talk platform in order to tell my life's experience. The reason why I contacted James specifically is due to his social and positive status in the SSP community. My hopes are that my experiences as listed below might align with some of the fellow members of the SSP. Perhaps some questions...
Nusken & John combine to report on the long history of the SSP, how 'past life' connections factor into recruitment, secret ET battles of World War II, the Germans' efforts to escape Draconian control, the Galactic Federation/Galactic Authority expelling the majority of the Breakaways into the solar system, and many more. Nusken's 1st SST interview: https://rumble.com/vq1y1a-super-soldi......
Original Record Date: April 27, 2023 Collin and James share some updates and regression remote viewing notes pertaining to the super soldier community. Colin is a super soldier, remote viewer, precognitive and clairaudient. James Rink met Colin in the SSP at the 500 room The Marketer Retreat Hotel on Iapetus where my alter Derrick Reinholder was also visiting at the same time. Derrick was a...
Original Upload Date: April 25, 2023 Super Soldier Agent Jimmy Paine, aka Dallas was in the secret space program from 1959 to 1996. During this time, he was a shuttle craft pilot for the Tall White warriors at Area 51 and participated in time travel missions with the Montauk Boys at Camp Hero. He also recalls working for the Weyland Corporation where he encountered a xenomorph at LV426 which the...
Original Record Date: February 21, 2023 Sean Callahan teaches us about some alternative medical technology options that are available now including; Gans, Tensor Rings, MWO Oscillators, Rife frequencies, Wave Watch, Terahertz Wands, silver thread earthing grounding pads, Plasma Fire Energy Spheres. To learn more about these technologies please visit usa med bed at: https://lddy.no/1e68s Support...
What if that thing that you thought might be impossible or overwhelming, wasn't. The LightNet community uses curiosity, joy and data science to set our world free. Spoon bending, contact with past loved ones and extraterrestrials and liberation from addictions is all within reach. https://lightnet.org Be sure to subscribe to this channel To learn more please check out...
Original Upload Date: April 24, 2023 James Rink is a super soldier, meditation practitioner, researcher, author, and video producer. As a Super Soldier, James Rink, understands programming and trauma as explained in his online YouTube presence; his Super Soldier Talk YouTube series has helped awaken humanity to the secret activities of the covert government. Uncovering topics such brainwashing,...