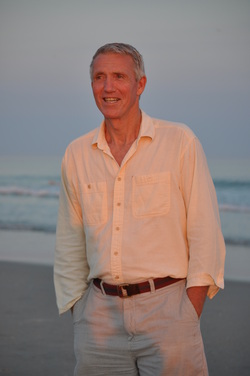 Greetings,
Trip to Montauk with Duncan!

April 8, 2015
8:30am-late in the evening
Who better to lead you on a guided tour to the former home of the Montauk Project than a former insider of the Montauk Project!
During the trip Duncan will share some of his memories about the Montauk project/Philadelphia experiment and answer subsequent questions. He will teach participants his unique perspective about Relative Interactive Positioning, Energy fields, Guardians, and Electro Magnetic Frequencies. Participants will have a chance to practice detecting energy fields and will learn to release accumulated patterns contained within those fields. Duncan fondly calls this technique "Zapping" and it has wide ranging applications that can benefit us around the clock.
More details and sign up info here: http://fengshuiseminars.com/sacred-geometry-event-2015-montauk.html
When signing up please mention that you were referred through Duncan's website and/or e-mail notification.
* Duncan respectfully asks that people do not record him or take photos of him. Because of his sensitivity to EMF he requests that all cell phones are turned off during the trip.
And lastly if you no longer wish to receive e-mail notifications please respond to this message with the word "Unsubscribe" in the subject line.
Happy spring to you! – it is right around the corner…..
Duncan Cameron
is a researcher into the mind, psyche, consciousness, and zero time. He is best known for being himself and the enigmatic time-traveler of the Montauk Project. Duncan is a born empath and seer whose abilities include scanning and interpreting the underlying reality matrix that coheres this and other dimensions.
In the 1970's and 80's Duncan was the subject of a number of research projects initiated by the military industrial complex and its shadow groups where they probed into the relationship between science, spirituality, sexuality, and magic. Duncan's psychic signature was used to bend space/time by sitting in a consciousness amplification device known as the Montauk Chair. This enabled the creation of a fixed time loop between the Philadelphia Experiment on August 12, 1943 and the Montauk Project on August 12, 1983. In a crucial experiment Duncan was exposed to the simulation of an atomic explosion. His psyche expanded, dismantling the protective layers of his mind. His focused awareness became one with the greater field of consciousness and his awareness became one with his surroundings. The linear sequence of time changed. Space enfolded and events happened synchronously.
Duncan's current research focuses on the interplay of energetic field effects. His studies have yielded a new construct model whereby the individual and collective conscious/unconscious create potentials that bleed and manifest in this and other realities. By stepping out of time into what Duncan calls a SafeSpace, we change our speed of travel from predestined herd mentality to individual movement, thus determining one's own destiny. In this NeutralSpace one perceives multiple potentials, simply said options and choices. Most people use force to accomplish a task. When one learns to follow the Natural Flow of the universe a more efficient use of energy becomes available. Consequently, the energetic debris field that follows any action is diminished and less karmic noise is created.
Duncan learned about old pattern accumulation from thousands of on the job training sessions. One day his body-mind intelligence stopped him from entering a pressure packed zone around his house. Just by standing there in what he now knows as a neutral state and space, the 3 dimensional/4 dimensional (3d/4d) parameters of the pressured zone relaxed and then opened, cleared, and broadened beyond this reality. He named this process "Zapping". Simply put, it is relaxing the framework of this 3d/4d construct so a being or an object is cleansed of accumulated patterns. In the process the being or the object "remembers" prior to imprinting and returns to a virgin state of Connectedness. This process has wide ranging applications such as: helping people detangle their consciousness and release old patterns; clearing event gatherings for a harmonious and joyful event; increasing the food's nutritional value by cleansing it of the energetic patterns of chemicals and pollutants; and many other applications listed under services.

http://duncancameronrealitywalker.com/events.html